iScooter® i11 Front-Wheel Drive 350W Electric Scooter Max Speed 15.5mph(25km/h), Range 15.5miles, 8.5 inch Pneumatic Tires Dual Braking Systems with App
Powerful Motor: i11 electric scooters equipped with a high-end 350W brushless motor effectively reduce power consumption and extend vehicle life. A high-quality battery pack ensures battery safety. With an enormous 15.5 miles long range and 15.5 MPH top speed the i11 e-scooters can get you wherever you want to go faster than ever.
Smart "MiniRobot" APP Control: This electric scooter has a 5.0 Bluetooth system. You can control via APP: lock/unlock, light on, gear, start mode (zero start or non-zero start), set maximum speed, cruise control, etc. Warm Tip: please open GPS when you are connecting to the "MiniRobot" APP and get the most out of all its features.
Innovative design: The design of the cordless electric scooter is integrated, with smooth lines and exquisite craftsmanship. iScooter scooter adopts a more practical and intuitive design, bringing you a new way of traveling.

Intuitive LCD Dashboard: With the wider visualized LCD Dashboard, riders can see the battery level, speed, and temperature protection functions more clearly, enjoys your ride base on your needs.

Safe & Comfortable Riding: Features with 8.5-inch inner-support Pneumatic tires with high elasticity and front shock-absorbing provide maximum rider comfort, even on rough surfaces or speed bumps. i11 electric scooters also with an electronic brake and a back foot brake which highly improves safety when in use. Get there safer, avoid danger, and have fun doing it.
Long-range Battery: High capacity battery(7.5 Ah /36V) goes up to 15.5 miles on a single charge. (Range varies based on terrain, speed, and weight) it is very reliable to get to where you need to go. Smart Battery Management System assures battery safety and extends battery life.
Take it anywhere:

 

An e-scooter that truly works for your lifestyle. With only 27 lbs weight, lighter and easily foldable means you can take it everywhere with you. i11 e-scooters also can be put in compact spaces, like the car truck, and it's also easy to carry and bring into the metro station, elevator, etc. By avoiding the crowds and getting there sooner, save your time and money and having fun.
LED Light System: iScooter electric scooter equipped with a double light system to make sure that you can see and be seen at night and keep the safety of the rider in the dark.
| | |
| --- | --- |
| Max Speed | 15.5mph(25km/h) |
| Max  Range  | 15.5miles(25km) |
| Battery Capacity | 7500mAh |
| Net Weight | 27.5 lbs(13.5kg) |
| Max Motor Power  | 350W |
| Max. Incline | 20° |
| Tire size | Front + Rear(8.5'') |
| Led Light | Headlight, and Rear |
| Max Load (KG) | 264.5 lbs(119kg) |
| App | With App |
| Charging time | 3-5h |
| Braking | EBAS electronic brake |
| Dimensions Unfold: Length x Width x Height | 42.9*41.7inch(1150*1060mm) |
| Dimensions Fold: Length x Width x Height | 41.7*18.9inch(1060*480mm) |
| Recommended Age: | 12+years |
| Required Height: | 55.12~78.74inch(140~200cm) |
| Operating Temperature: |  -10-50℃ |
| Storage Temperature: |  -10-50℃ |
| IP Rating: | IP54 |
| Riding Modes: | 6.21/15.5(10/25km/h) |
| Foldable: | yes |
| Feature: | Dual braking |
| Charge times | ≥1000 times |
| Type | Honeycomb tire |
Premium Regenerative Power Battery

With a 36V/7.5 AH Enhanced Lithium-ion Battery, the i11 can travel up to 21.7 miles on a single charge. And the Regenerative battery helps recycled energy from riding and provides a longer range, perfect for daily commuting or short-distance traveling.

Superior Craftsmanship

The Innovative exterior design makes the iScooter i11 adults electric scooter durable, unique, and cooler than other scooters you have ever seen.

350W Powerful Motor

The e-scooter is equipped with a powerful 350W motor, you can travel up to 21.7 miles, go up to 18.6 mph, and climb a 15% grade hill, and can handle up to 264lbs. Experience full force ahead.

"MiniRobot" APP Controller

This motorized electric scooter has a 5.0 Bluetooth system. You can quickly control via APP: lock/unlock, light on, gear, start mode (zero start or non-zero start), set maximum speed, cruise control, etc.




Lightweight & Foldable

With a 27.5lbs weight iScooter i11 electric scooter is easy to fold up and take with you on the go. Easy storage in car trunks and beneath subway seats, and other compact spaces.

8.5-INCH Fat Tires

These upgraded Pneumatic tires have the function of damping and high elasticity, bring a more comfortable riding experience.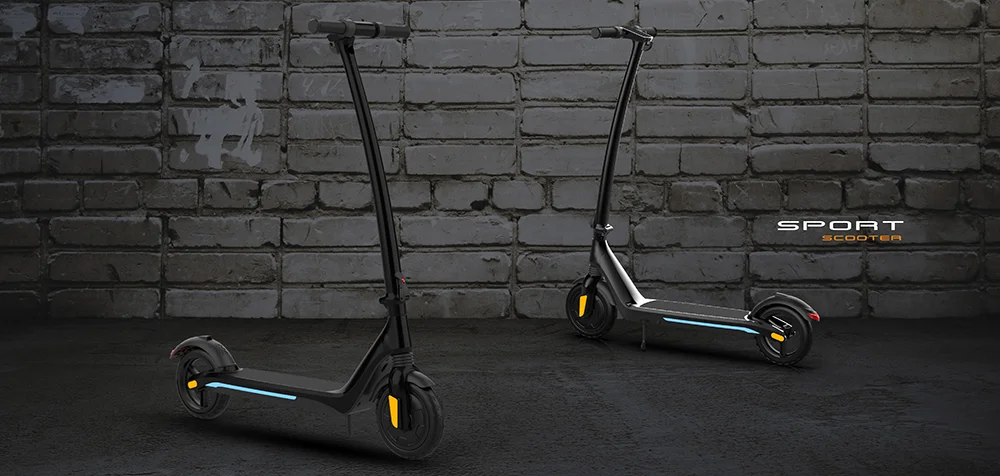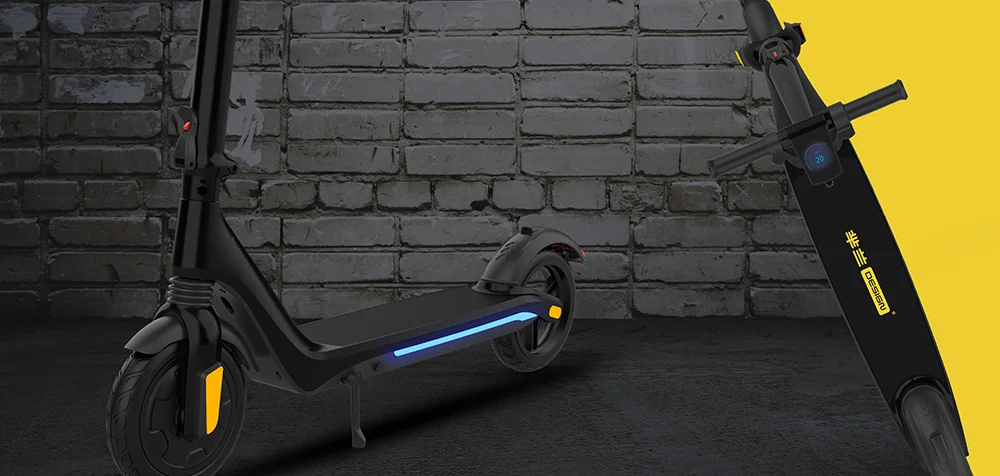 Price(GBP)
£296.54
£329.54
£539.99
£579.54
Box gauge
1105*160*530
1155*160*530
1170*245*520
1170*245*520
Max Speed
15.5mph(25km/h)
15.5mph(25km/h)
28mph(45km/h)
28mph(45km/h)
Max Range
15.5miles(25km)
15.5miles(25km)
24.8miles(40km)
24.8miles(40km)
Battery Capacity
7.5Ah
7.5Ah
12.8Ah
13Ah
Net Weight
27.5 lbs(13.5kg)
27.5 lbs(13.5kg)
30.8 lbs(14kg)
41 lbs(18.6kg)
Max Motor Power
350W
350W
500W
600W
Max. Incline
20°
20°
35°
35°
Tire size
8.5 inches/21.6cm
8.5 inches/21.6cm
10 inches/25.4cm
10 inches/25.4cm
Led Light
Headlight and Rear
Headlight and Rear
Headlight and Rear Side-Lights
Headlight and Rear Side-Lights
Max Load (KG)
264.5 lbs(119kg)
264.5 lbs(119kg)
330 lbs(150kg)
330 lbs(150kg)
App
With App
With App
Without App
Without App
Charging time
3-5h
3-5h
4-6h
4-6h
Braking
EBAS electronic brake + rear disc brake
EBAS electronic brake + rear disc brake
Disc brake + electronic brake
EBAS electronic brake + rear disc brake
Dimensions Unfold:Length x Width x Height

Approx:41.7*42.9inch

(1060*1090mm)

Approx:

42.9*41.7inch(1150*1060mm)

Approx:45.3*50.4inch(1150*1280mm)
Approx:

45.3*40.9-45.3*49.6inch(1150*1040-1150*1260mm)

Dimensions Fold: Length x Width x Height

Approx:41.7*18.9inch

(1060*480mm)

Approx:

41.7*18.9inch(1060*480mm)

Approx:

45.3*42.9inch

(1150*500mm)

Approx:45.28*19.69inch(1150*500mm)
Recommended Age:
12+years
12+years
18+years
18+years
Required Height:

55.1-78.74inch (140-200cm)

55.12~78.74inch(140~200cm)

55.1-78.7inch(140~200cm)
47.24~78.74inch(120~200cm)
Operating Temperature:
-10~50℃
-10-50℃
-10-40℃
-10-40℃
Storage Temperature:
-10~50℃
-10-50℃
-10-40℃
-15-45℃
IP Rating:
IP54
IP54
IP54
IP64
Riding Modes:
9.3/12.4/18.6mph (15/20/30Km/h)
6.21/15.5/18.6mph(10/25/30km/h)
9.3/12.4/18.6mph (15/20/30Km/h)
12/19/24mph(20/30/40km/h)
Foldable:
yes
yes
yes
yes
Feature:
lightweight
Dual braking
Off-road scooter
Off-road scooter
Charge times
≥1000 times
≥1000 times
≥3000 times
≥3000 times
Type
Honeycomb tire
Honeycomb tire
Pneumatic tires
Pneumatic tires
We've partnered with Klarna to provide you with easy payment options at checkout, so you can buy what you want, when you want.

What is Klarna?
Klarna is a global payment solutions provider that works with retailers to provide customers the smoothest online shopping experience. Klarna is in over 170,000 online stores and has more than 70 million users globally.

How to checkout with Klarna?
1.Add your favorite items to the cart and select "Klarna" at checkout
2.Enter basic information and know instantly if you're approved
3.Klarna will send you an email confirmation and payment reminders
4.Complete all future Klarna purchases with just a single click